About Us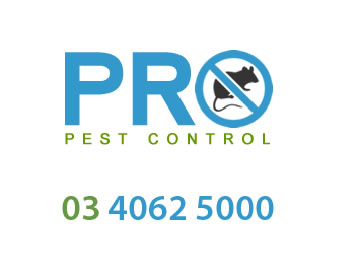 Pro Pest Control Melbourne is a dynamic company of licensed exterminators. We are proud of our reputation for providing safe and effective services to residential and commercial customers. No matter the pest problem you're facing, we can help.
Our  technicians are fully qualified and certified in all pest control methods. From ridding your kitchen of ants or rodents to eliminating cockroaches from your restaurant, we treat a range of pests throughout Victoria. Delivering guaranteed results in both domestic and commercial settings. These include hotels, restaurants, shops, factories, food manufacturers, flats, condos, schools and offices.
We provide specialist and customised treatments to ensure the problem you're facing is eliminated. Giving you total peace of mind about the cleanliness and safety of your home or business. You can trust us to do the job right the first time.
When we get to work, the pests don't stand a chance.
Our Mission
Our mission is to provide high-quality services to protect your family, health, home and business.
Our History
We are a locally operated company with a history and strong track record of protecting Melbourne homes and businesses from all manner of pests. Since the very beginning, we have always set high standards for ourselves. So customers know they are getting the best possible service. Our main objective is the same as it has always been. To provide our clients with an honest and reliable service they can count on.
Our Vision
Our vision is to be your go-to residential and commercial pest controller. One that creates healthier homes and businesses by providing prompt, effective and high-quality services.
Our Core Values
We fervently believe in doing things the right way. Anybody can zap a bug, but not every company can do so with outstanding customer service and attention to detail. We strive to implement our core values every single day.
Safety: The safety of our customers, employees, and the environment is always our number one priority. As certified residential and commercial pest controllers, we take our responsibility seriously.
Customer Service: Our customers are at the heart of everything we do. We show our appreciation by delivering a first-class service that removes pests from your property with minimal disruption and utmost care.
Professionalism: You can always expect the very highest levels of professionalism from every employee at all times.
Knowledge: This is the foundation of our work. We are not a national chain; therefore, we understand where we work. Our technicians are experienced in local trees, grasses, climate, and building structures. As well as every other factor contributing to a pest problem.
Innovation: We embrace opportunities to learn and apply new technologies and approaches.
We know you have a lot of choices, but you won´t be disappointed with Pro Pest Control Melbourne.