Commercial Pest Control Experts
Licensed Commercial and Industrial Pest Control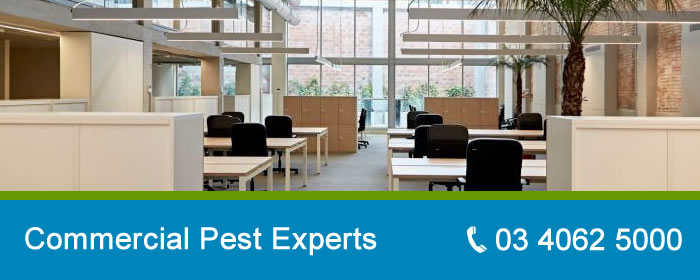 Does your business need commercial pest control? We can help you.
A pest getting into your business is probably the last thing you want. There´s nothing worse than discovering you have a pest problem you cannot control on your own. It only takes one rat, mouse or roach to threaten the health of your staff and customers and damage your reputation. If a pest problem is left untreated and allowed to develop, the overall cost to your business could spiral out of control.
Pro Pest Control Melbourne provides professional, powerful and affordable commercial control solutions to businesses throughout Melbourne. We are a Victoria government-licenced commercial pest management company and are fully insured.
As a leader in safe extermination and effective pest control, we provide specialist support to numerous businesses and commercial premises, including shops, supermarkets, restaurants, factories, schools, universities and childcare facilities, to name a few. All our professional technicians are highly trained and experienced in every pest issue faced by Melbourne business men.
Our commercial control solutions are designed to eliminate and prevent pests from invading your commercial property and keep them away for good.
Our experienced pest control experts will reclaim your space from rodents and insects. We make pest problems a thing of the past.
Call us now at 03 4062 5000.
Industries We Service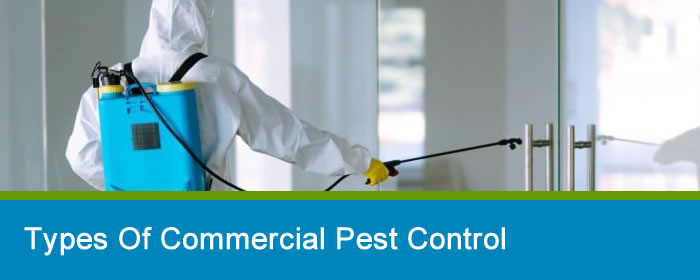 We understand that every business and pest infestation is different and requires a unique approach. Your business is your livelihood which is why we work quickly and efficiently to eliminate your pest problems. The businesses we serve are:
We realise there is a lot of sensitivity around issues in tenanted establishments. We provide strata managers and estate agency managers with rapid, discreet and effective treatments.
We know the common pests found in office spaces and work hard to treat them quickly with our pest control services.
There's no space for pets in your shop. They can damage your stock and hard-earned reputation. We get rid of the problem quickly and discreetly.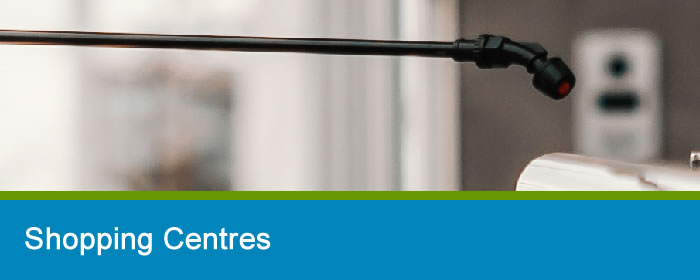 There are multiple entry points where pests can get in. We´ll deal with the problem and advise you on preventing it from happening again.
Eateries provide a welcoming place for all manner of pests. They pose health risks and can ruin your reputation. We won´t let a pest invasion ruin your business.
Schools (and Universities)
All our products are safe to use in schools and around children. We can handle any infestation.
No parent wants to see pests crawling around childcare facilities. Our services will ensure they have a safe, pest-free environment.
Your hotel has zero-tolerance for common issues. After all, guest and staff comfort is your number one priority. With our rapid and discreet commercial pest removal treatment, we´ll ensure unwanted insect and animal pests stay away.
We understand local councils need to provide safe and enjoyable surroundings for their communities. We can protect you from any kind of pest.
Let our commercial experts experts handle your requirements.
The Pests We Treat
Our pest control technicians handle a variety of pests and infestations that plague Melbourne businessmen.
Rodents are not only carriers of disease-causing organisms that can harm human health, but they can also bite and gnaw things like wiring and damage your commercial building´s structure. Rats and mice may even bite humans. Rodents can also introduce allergens into the workplace or home.
They multiply quickly and can spread a range of bacteria and disease-producing organisms to humans, such as salmonellosis, typhoid fever, dysentery, cholera and leprosy. Being nocturnal insects, home and business owners are often unaware of signs they have a roach infestation.
The main issue with an onslaught of ants is they contaminate food and water when they make a nest in a home. Due to their size, these tiny invaders can find their way in through the smallest of holes or cracks. Among the common ant species in Melbourne and Victoria are black garden ants, Argentinian ants, Singapore ants, coastal brown ants, carpenter ants and white-footed house ants.
Have you got a spider pest problem? While spiders are generally beneficial insects that feed on mites, insects and other spiders, you shouldn't underestimate the threats they pose. Australia is home to several species of venomous and deadly spiders. Some of the spider species found in Melbourne are wolf spiders, black house spiders, mouse spiders, white tail spiders and huntsman spiders.
These small, silvery insects are typically found in dark, damp places such as kitchens, bathrooms, basements and attics. They can cause widespread damage to books, paper, clothing and plumbing. Silverfish may contaminate food if they nest near food sources and can cause allergic and asthmatic reactions.
Unlike some other pests, moths do not bite or harm humans. However, they can be very destructive pests that severely damage natural fibres such as wool and cotton in carpets, clothes and fabrics. Additionally, their droppings can contaminate food. Hairs at the caterpillar stage may trigger allergic reactions in some people.
Fleas do not harm humans but are a growing menace because they attack pets such as cats and dogs, causing everything from minor irritations to death. On the rare occasions where fleas bite humans, they cause localised swellings.
This type of pest is a tiny external parasite that feeds off the blood of animals and humans, other mammals, reptiles and birds. They can leave rashes or red welts on your body and may carry harmful infectious diseases such as Lyme disease.
You can count on our pest control company services!
Our Process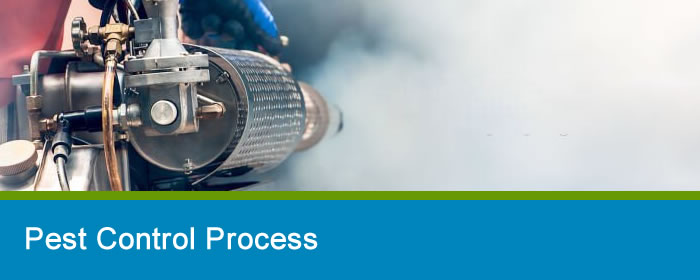 We offer comprehensive commercial pest treatments that effectively deals with your current infestation and helps prevent future infestation ones from occurring.
To put an end to your pest control problem, we follow our six-step process.
If you discover pests are invading your premise or suspect an insect or rodent invasion, contact our friendly and expert team. We´ll listen to your concerns, ask a few questions about your experiences and then schedule an inspection.
A highly trained technician will conduct a free inspection of your place to identify the pest problems and determine where it is coming from.
Once the pest inspection is completed, the technician will develop a customised pest management plan of action to eradicate the problem, no matter the kind of pest or infestation. You´ll also be given a free, no-obligation quote with no hidden charges.
We´ll determine a date that is convenient to you, and a team member will turn up on time and exterminate all the unwanted pests. We use state-of-the-art technologies and approaches to ensure pest free premises.
We don´t just eliminate the infestation; we can also repair the damage they have done. Our teams manage pest damage effectively.
Our commercial pest control service is not complete without preventative measures. We will provide you with tips on keeping future pest invasions at bay. Being proactive minimises the chances of the problem coming back. With us by your side, there´s no need for your business reputation to suffer because of a pest situation.
Types of Buildings We Manage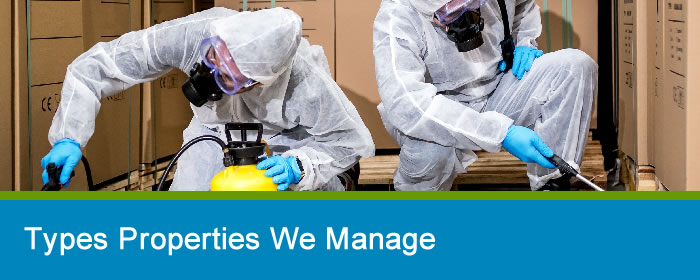 Restaurants, Cafes and Bars
Food Service Establishments
Hotels, Motels and Nightclubs
Primary and High Schools
Universities and Libraries
Hospital and Aged Care Facilities
Day Care and Childcare Centres
Retail Shops and Shopping Centres
Real Estate and Apartment Buildings
Strata & Body Corporate
Commercial and Industrial Buildings
Warehouses and Factories
Why Choose Us
We believe there are wide variety of reasons to make us your go-to service. Following are a few of our favourites:
Expert services for all types of buildings.
100% satisfaction guarantee. We stand by our work and are committed to providing quality solutions for our commercial clients.
Experienced and certified commercial technicians.
Same-day appointments.
We use eco-friendly products that are safe for families and pets.
Affordable commercial services and upfront quotes.
Safe and effective pest treatments.
Fast and efficient service.
Industry-leading methods.
Fully insured pest management services.
Reviews
Here´s a selection of some of the reviews our clients have been kind enough to write.
They were quick to respond, friendly, knowledgeable and solved our ant problem at our retail store in no time at all.

Friendly staff and fantastic customer service. 100% recommended if your business has a nuisance issue.

So pleased with the service provided by Pro Pest. It was an excellent experience all round, from identifying the pest problem to getting rid of it.

We have used several commercial control companies over the years, and you guys are by far the best. I´ve no hesitation in recommending them to other owners with pest problems. A very professional service.

Great experience with Pro Pest Control Melbourne. I called them regarding a rodent problem in my backyard, and not only did they answer all my questions, but they scheduled an appointment right away. The team arrived when they said they would, and I haven´t seen a rat or mouse since.
Our Service Areas
Melbourne Inner City & CBD
Eastern Suburbs Melbourne
Western Suburbs Melbourne
Melbourne South & North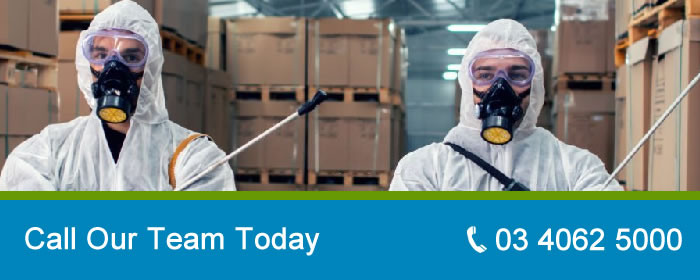 Get in Touch with Us
Let us handle your restaurants, markets, warehouses, property management, office, hotels, and more.
Call to book your free consultation and appointment with the extermination professionals on 03 4062 5000.